Kawai's chopsticks bring colors and joy to your dining table!
We offer various kinds of chopsticks, which are all handmade, high quality, and easy to use at an affordable price.
Our chopsticks, made in Obama city, have a history of over 400 years. Integrating tradition into modern design, we create a new lifestyle with colorful chopsticks.
Our chopsticks are now available with various retailers in Europe, USA, Oceania and Asia.
Products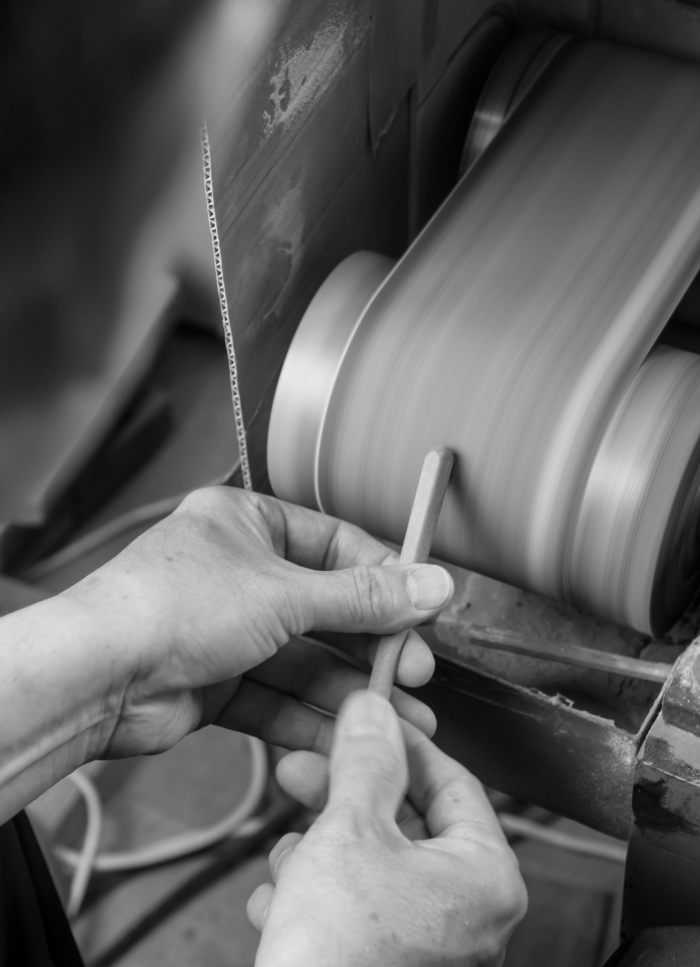 Follow the tradition
Chopsticks made in Wakasa region is called "Wakasa-nuri-bashi(Wakasa lacquer chopsticks)". There are many techniques for making chopsticks, and one of the most traditional technique is "Togidashi". This was born 400 years ago, and known for beautiful pattern and good quality. Craftsman put shell and egg shells on wooden basis, and paint with Japanese lacquer again and again to generate layers. Craftsman shaves the layers and generate the beautiful patterns. This process takes even six months to complete.
We promise to pass the tradition to next generation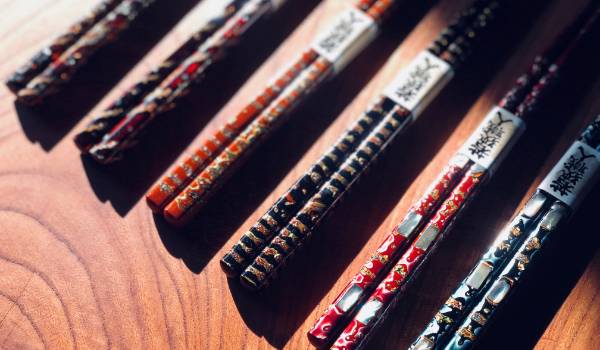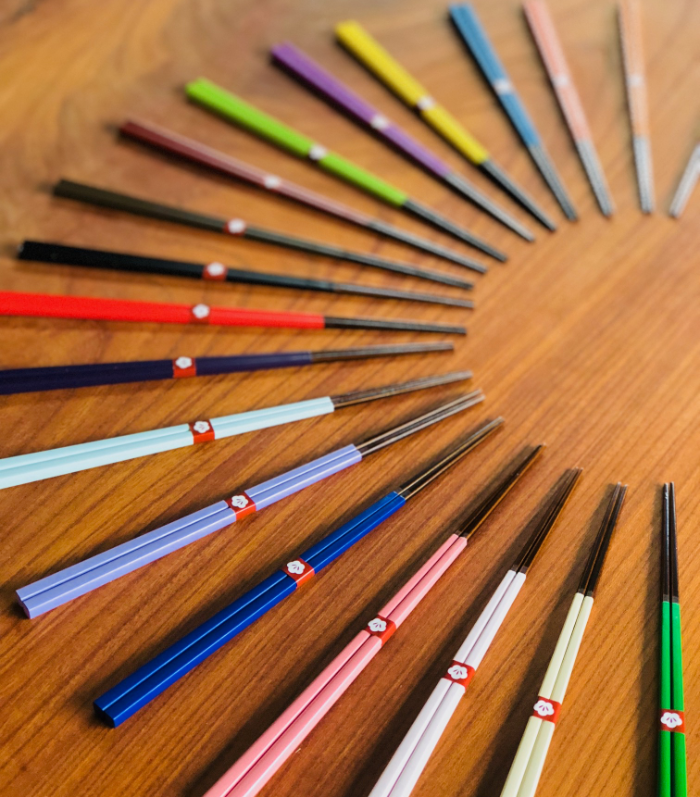 Create modern style
We apply modern technologies to generate new design for chopsticks-silk screen printing, laser cutting, inkjet printing. Explore new textile patterns and translates them into chopsticks' design. You can enjoy our various range of design and quite sure that you would find favorite one!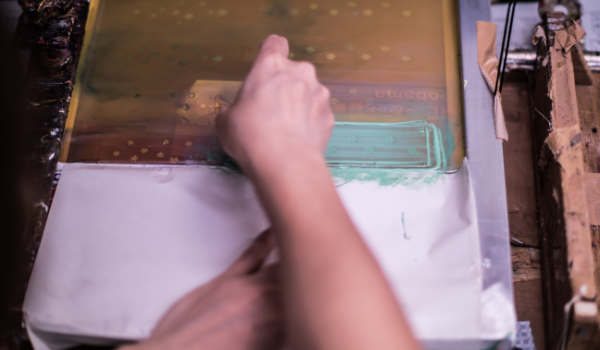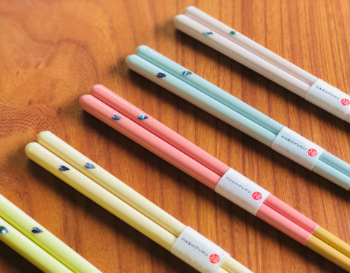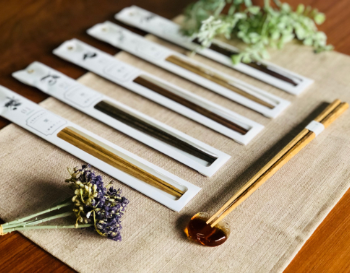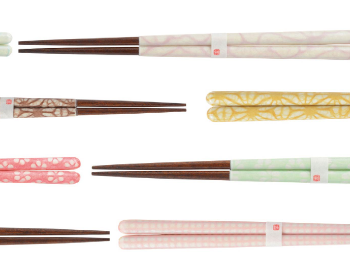 About Us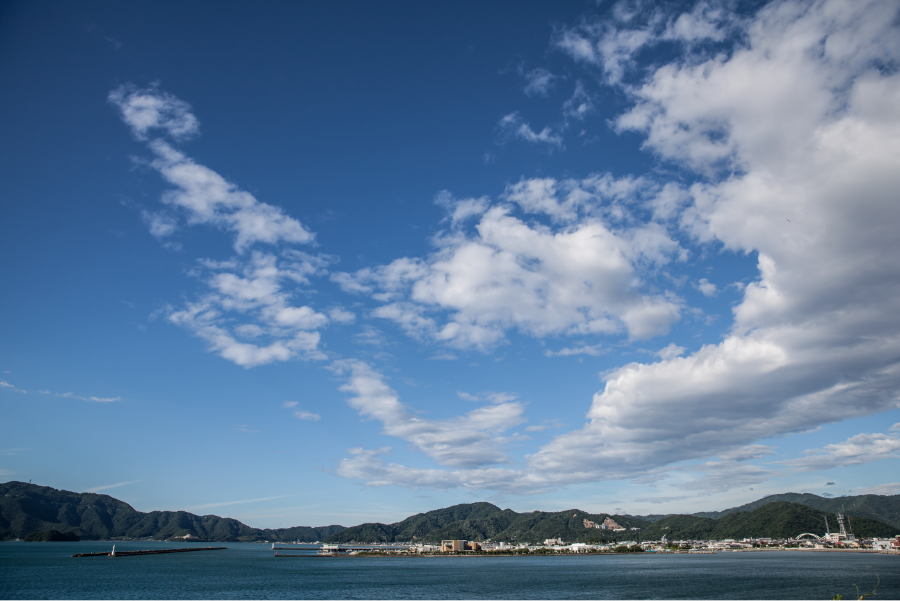 Kawai Co., Ltd. is manufacturer and wholesale of various kinds of chopsticks and cutlery. We are based in Obama city, Japan since 1943. Obama city is well-known production area for chopsticks, and it has over 80% of share of chopsticks manufacture in Japan.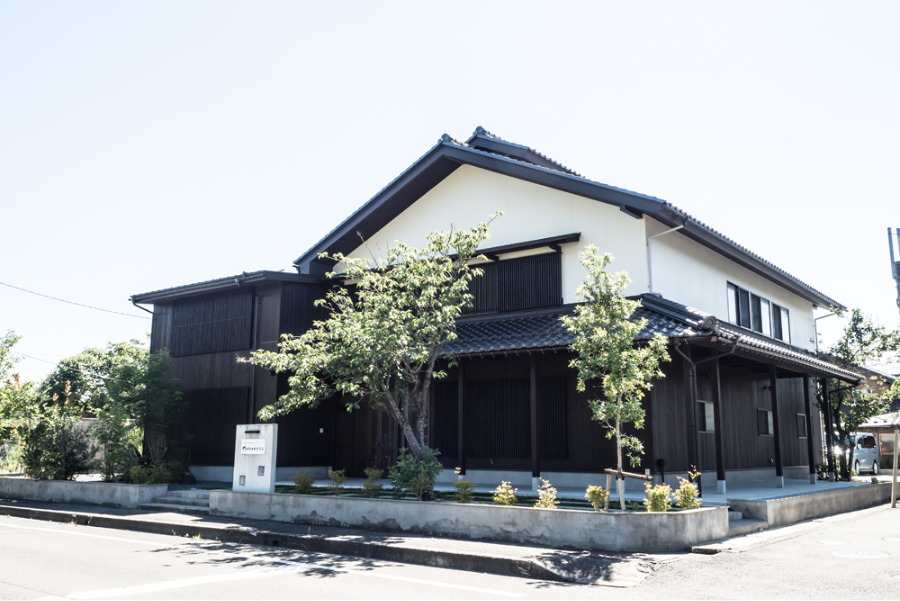 We follow tradition, and at the same time we always try to meet modern society's needs; modern designed chopsticks which would fit any kinds of cuisine, chopsticks which is dish-washer safe, chopsticks for kids or elderly people, chopsticks made from environmentally friendly materials, and more!
History
Miokichi Kawai established "Kawai Seisakujo河合製作所 (Kawai Manufactory)" , started manufacturing chopsticks.
Mitsuharu Kawai established " Kawai Mitsuharu Shoten 河合光春商店(Kawai Mitsuharu Shop)" started wholesale.
Establishment of Kawai Ltd.
Reorganization for Kawai Co.,Ltd.
Exhibit Interior Life Style China
Exhibit New York now/ Ambiente / Interior Life Style China
Exhibit Interior Life Style China/Ambiente
Contact
If you need our catalogue, or have any requests/questions please feel free to contact us!